Ippoippo
Yotsuya: Izakaya
Ippoippo (Yotsuya: Izakaya)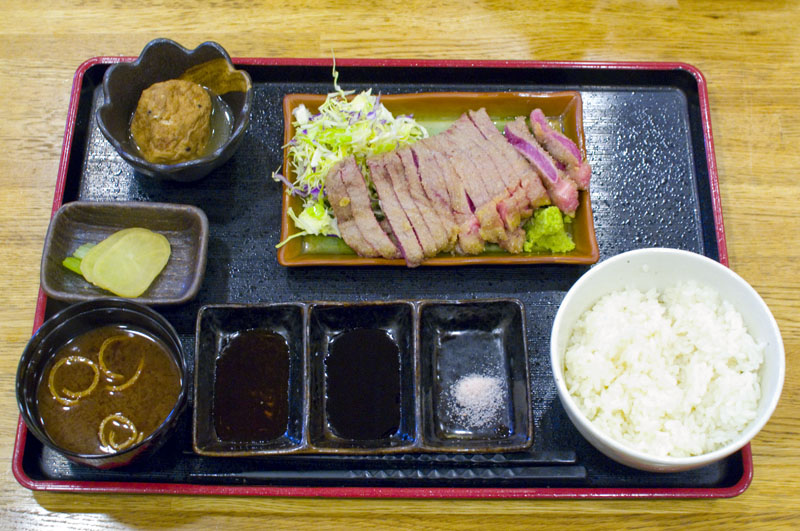 Ippoippo
Open 11:30am-2, 5-10pm (LO). Closed Sundays.
---
Deep-fried kushiage skewers and gyukatsu (beef cutlet) are matched with assertive sakes at this casual basement izakaya. Seasonal shellfish and vegetables make up most of the kushiage selection, and everything is skillfully prepared - the vegetables crisp and fresh-tasting, the coatings crunchy and free of oiliness.

Sashimi and izakaya-style small side dishes round out the menu, one of the highlights being the intensely flavored, miso-based motsu-nikomi (beef organ-meat stew).

At lunchtime the menu is very simple - gyukatsu teishoku is the only thing they serve. It's a nice version too: the beef is properly rare in the middle and crunchy on the outside, with a bit more fat than usual to add extra flavor. Salt, ponzu and soy sauce are provided for dipping, along with a mound of wasabi. The side dish - fried tofu ball with vegetables - makes this a well-balanced meal.

There are six craft sake to choose from, including some seasonal specials, as well as shochu and beer. Budget around Y3000-4000 in the evening, Y1000 at lunch.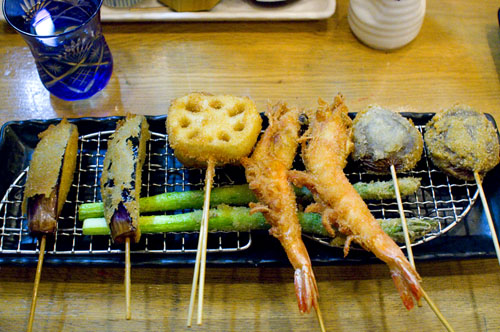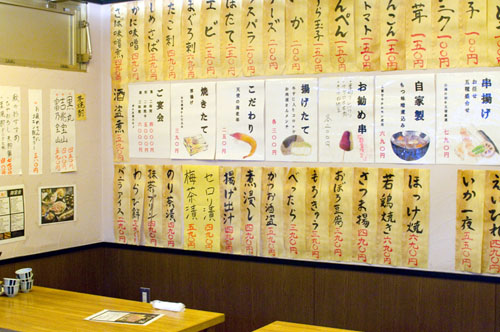 Yotsuya
Shinjuku-ku, Yotsuya 1-20, Koizumi Bldg B1F.
Location on Google Maps
Browse:
Tokyo Beyond Sushi - the guidebook
Explore the hidden side of Tokyo dining
Charcoal-grilled pork on skewers, udon noodles in curry-flavored soup, octopus dumplings, deep-fried beef cutlet -- there's a whole world of exciting food in Tokyo that food-loving visitors often miss out on.

This book will introduce you to more than twenty of Japan's favorite specialty foods that are less well known abroad, along with a guide to the best places in Tokyo to try them and expert tips on what to order. From Bento.com.
---