Yona Yona Beer Works
Kanda: Beer bar
Yona Yona Beer Works (Kanda: Beer bar)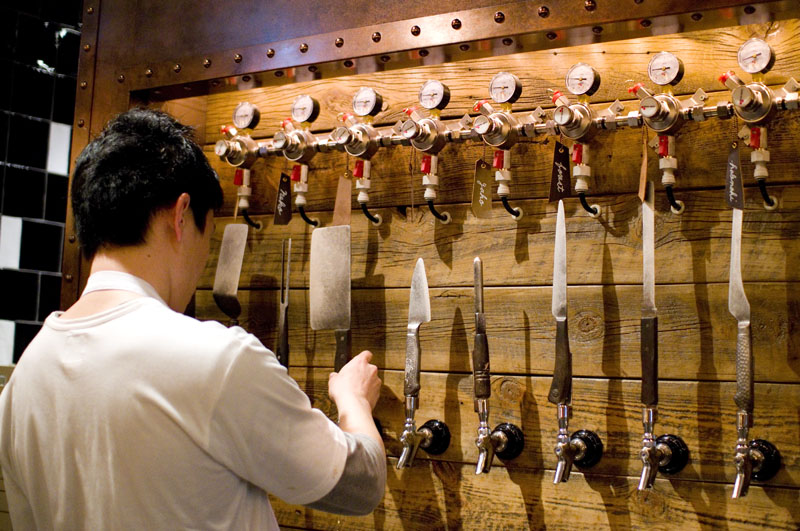 Yona Yona Beer Works
Open 4-10:30pm (LO; Sat, Sun 11:30am-) daily.

: Open Sundays

: No smoking
---
The second Tokyo outlet of Nagano Prefecture's Yo-Ho Brewing, this Kanda branch offers a more ambitious food menu as well as a dozen of the brewery's beers on draft, including a couple of hand-pumped real ales. Excellent roast Date chicken, an heirloom breed from Fukushima Prefecture, is the specialty of the house and it's well worth a try. With beautifully crisp skin and juicy meat, it comes in whole, half and quarter bird sizes.

Another highlight is the impressive selection of sausage variations - squid ink, prosciutto, wasabi, curry, and shrimp-whitefish among them. A six-sausage sampler plate is Y2800, or you can order individually. Chorizo and venison were our favorites, but all the ones we tried had character, a huge step up from the sausage moriawase you'd find in a typical beer bar.

The roast vegetable bagna cauda is also very well prepared, as are the french fries. Even the condiments here are special - grape jam mustard, good-quality horseradish, and artisanal handmade tomato ketchup to complement your dishes.

The decor is quite stylish and the crowd is lively, but it can get noisy, especially if you're seated near the order station. It never gets smoky though - the whole bar and dining rooma are smoke-free. Reservations are highly recommended on weeknights.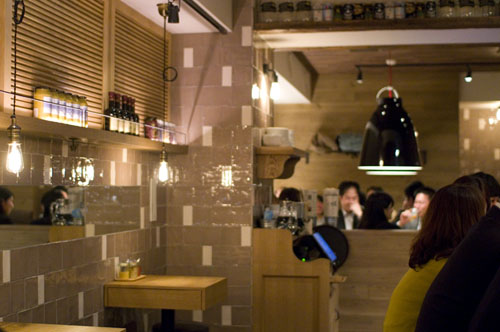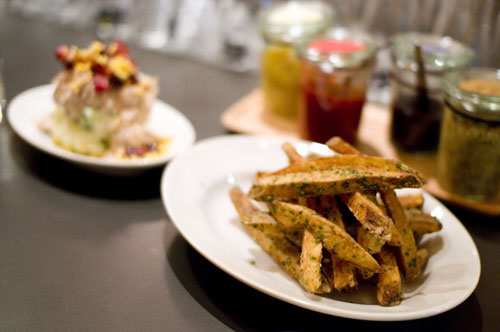 Kanda
Chiyoda-ku, Kanda Sudacho 1-24-6.
Location on Google Maps
Tokyo Beyond Sushi - the guidebook
Explore the hidden side of Tokyo dining
Charcoal-grilled pork on skewers, udon noodles in curry-flavored soup, octopus dumplings, deep-fried beef cutlet -- there's a whole world of exciting food in Tokyo that food-loving visitors often miss out on.

This book will introduce you to more than twenty of Japan's favorite specialty foods that are less well known abroad, along with a guide to the best places in Tokyo to try them and expert tips on what to order. From Bento.com.
---