Gatemo Tabum
Yoyogi-Uehara: Bhutanese
Gatemo Tabum (Yoyogi-Uehara: Bhutanese)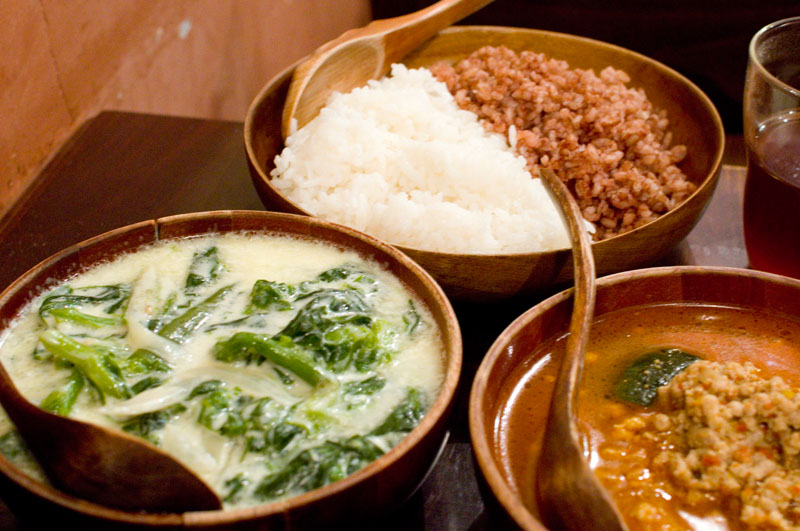 Gatemo Tabum
Open noon-2, 6-11pm. Closed Mondays.

: Open Sundays

: No smoking
---
Tokyo's premier Bhutanese restaurant offers an exciting menu of exotic dishes from the mountainous kingdom, most of them incorporating a hefty dose of chili peppers. The national dish of Bhutan is a chili-cheese stew called Ema Datshi, and the version here is simply fantastic. They serve a few different variations - plain, with potatoes or with seasonal vegetables - and the blackboard menu generally lists a "Datshi of the Day."

Hogay Bhutanese salad is another highlight, with a good assortment of fresh-tasting vegetables livened up with chili peppers, onions and a feta-style cheese. The cheese momo dumplings look quite similar to Nepalese or Tibetan momo, but the addition of creamy cheese inside the casing gives them extra appeal, as does the flavorful chili-based relish they're served with.

Chili-infused meat stews, soups and a few vegetable dishes round out the menu here, along with daily specials on the blackboard. As you may have guessed, dishes tend to range from spicy to very, very spicy, so a bowl or two of rice is recommended to soak up the chili flavors. Edelpils beer on draft is a good match for the food, and they also serve a few wines, several Bhutanese teas and assorted liquors and cocktails.

The tiny dining space is closely packed with small tables for two, so it can be a tight squeeze when they're fully booked, but at least the restaurant is non-smoking (just like Bhutan itself). Drony Bhutanese music plays in the background and adds to the atmosphere. Budget around Y2500-3500 for dinner and drinks, or Y950 for the more limited lunchtime menu. (They also run a lunchtime-only cafe just across the street, called Calms, to handle overflow.)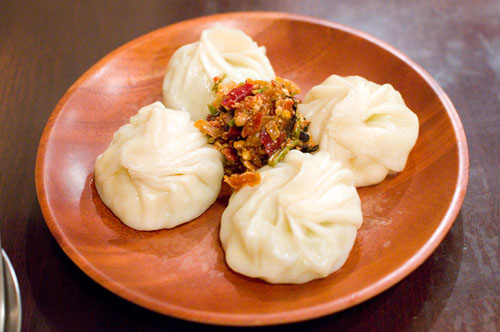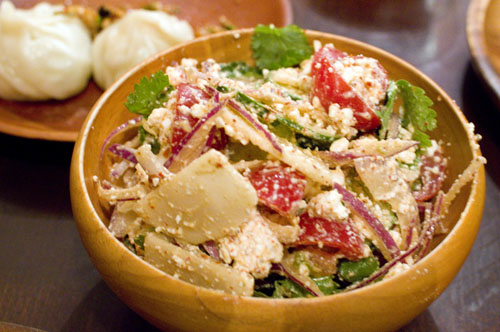 Yoyogi-Uehara
Shibuya-ku, Uehara 1-22-5.
Location on Google Maps