Tokyu Foodshow
Tokyo Shibuya
Located in the basement of the Tokyu Department Store next to the east exit of Shibuya Station, this sprawling food hall is one of the biggest and most varied in town. They sell fresh fish, meat and produce and prepared foods of all kinds - tonkatsu, sushi, grilled chicken, tofu products, pickles, deli salads, and all kinds of bento boxes.

Many of the stalls are associated with well-established restaurants around town, and you can choose from ready-to-go Indian curries, pho and other Vietnamese dishes, Chinese dumplings and dozens of Chinese-style main dishes. There are several bakeries and French pastry shops and a fairly good (though moderately expensive) cheese shop. The liquor department stocks a range of wine and sake, but it isn't as big as the one in Tokyu's main branch about ten minutes away.

Two or three of the stalls also have tiny counter areas where you can eat, but generally it's take-out only. Tokyu Foodshow also spills out onto the west side of the station on the ground floor, where you'll find even more prepared-food stalls as well as branches of Dean and Deluca and Starbucks.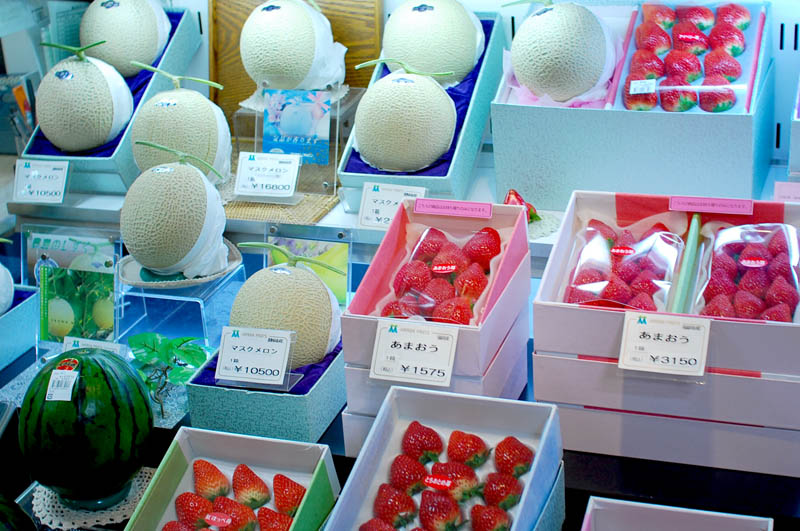 Tokyu Foodshow: Shibuya
Shibuya / Food market
Open 10am-9pm daily.
Shibuya-ku, Shibuya 2-24-1, Tokyu Toyoko-ten B1F.
ĆaĺJőŠĆaĺJ2-24-1
---
---
---
---
---
© Copyright Lobster Enterprises