Craft Beer Market Whity Umeda
Umeda: Beer bar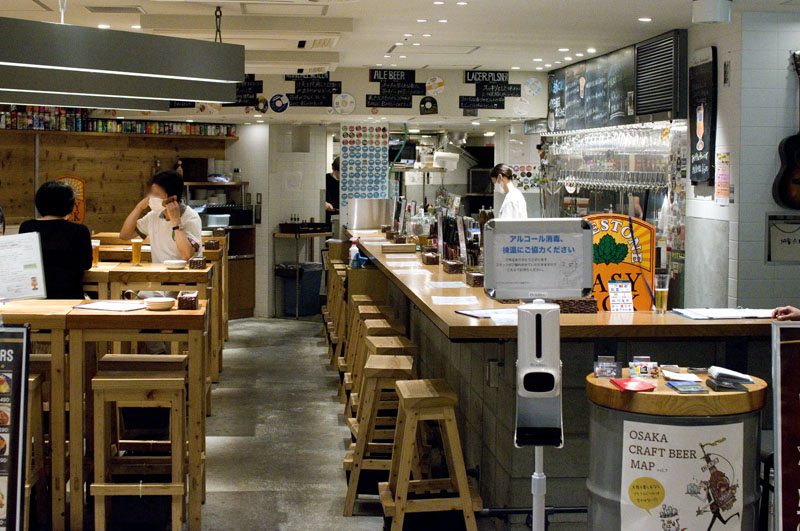 Craft Beer Market Whity Umeda

: Open Sundays

: No smoking
---
It's hard to beat Craft Beer Market for price and beer selection. Offering thirty domestic and imported craft beers on tap, they charge just Y550 for a small glass and Y880 for a pint, plus a very reasonable Y300 cover charge after 3pm. The kitchen here specializes in pizzas and other Italian fare, and the food is well above average for a beer bar.

With forty seats plus a bit of standing room, this second Osaka outlet of the chain is a bit smaller than the nearby Lucua branch, and it can get crowded at peak times. They are located in the Nomoka ("Shall we drink?") section of Whity Umeda underground mall, near exit M9.
Umeda
Komatsubaracho Umeda Chikagai 4-2, Whity Umeda Nomoka B1F.
Directions on Google Maps