Wanchan (Ningyocho: Thai)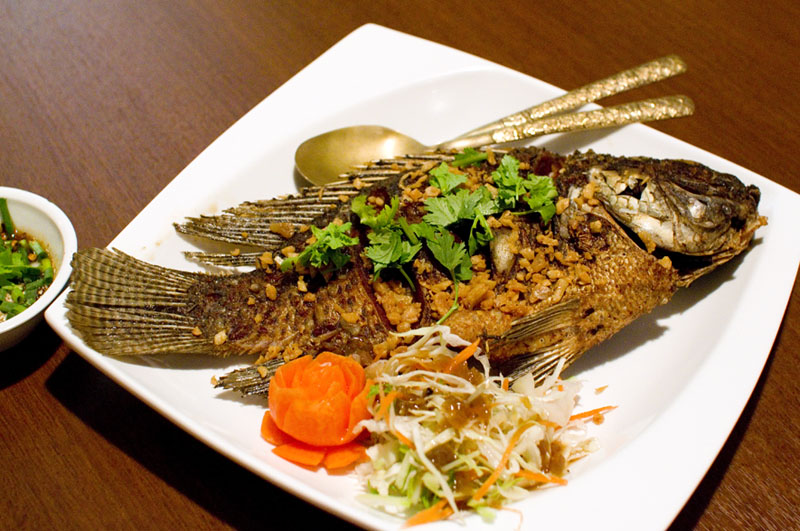 Wanchan
Open 11:30am-2, 5-11:30pm (LO) daily.

: Open Sundays
---
Conveniently located just above Ningyocho station, Wanchan serves good, original Thai cuisine, prepared by a former chef for the Thai ambassador. In addition to the usual curries and other crowd pleasers, the menu offers some unusual dishes that are rarely found in Tokyo, and all the dishes we've tried have been distinctively flavored.

On a recent visit we enjoyed tasty Isan-style raw sausages, quite piquant and nicely spiced, as well as very good curry-flavored sausages. The whole fish we ordered was smothered in garlic and a spicy sauce and was wonderfully crisp and crunchy - several levels up from the street-stall fare generally found in Tokyo's Thai spots.

Our only complaint at Wanchan was the lack of a non-smoking section - the ventilation could use some improvement. Budget around Y2000-3500 for dinner with drinks; lunches start at Y800.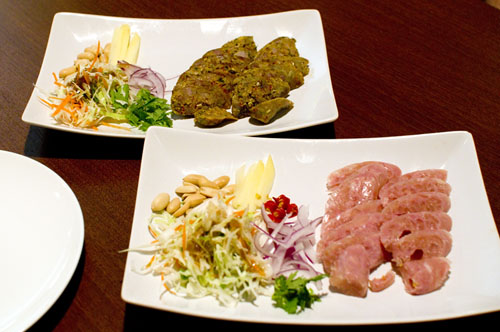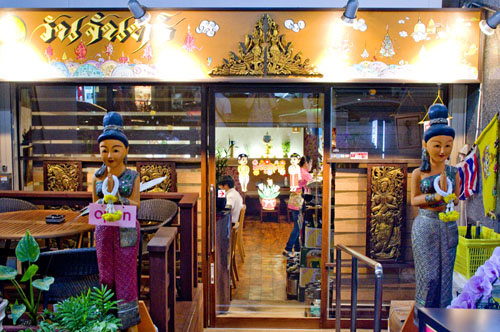 Ningyocho
Chuo-ku, Nihonbashi Ningyocho 1-19-3.
人形町
東京都中央区日日本橋人形町1-19-3 昭和ワニス本社ビル 1F
Location on Google Maps
Browse:
Tokyo Beyond Sushi - the guidebook
Explore the hidden side of Tokyo dining
Charcoal-grilled pork on skewers, udon noodles in curry-flavored soup, octopus dumplings, deep-fried beef cutlet -- there's a whole world of exciting food in Tokyo that food-loving visitors often miss out on.

This book will introduce you to more than twenty of Japan's favorite specialty foods that are less well known abroad, along with a guide to the best places in Tokyo to try them and expert tips on what to order. From Bento.com.
---