Good Beer Market Enn
Sendai: Beer bar
Good Beer Market Enn (Sendai: Beer bar)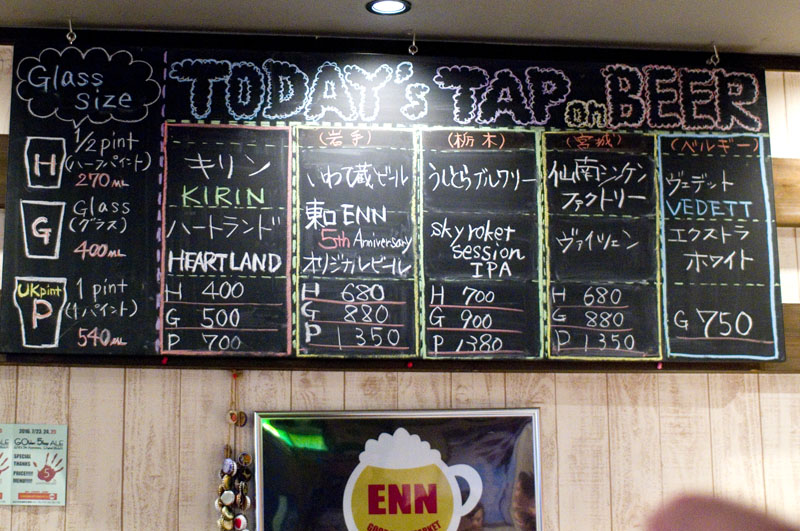 Good Beer Market Enn
Open 5pm-midnight (LO) daily.
: Open Sundays

: No smoking
---
Unlike many beer bars, Enn is notable for its food, which is more typical of an upscale dining bar or izakaya. There are only three craft beers on tap at any given time, but a lot more are available by the bottle - more than twenty beers from small breweries like Isekado, Baeron, Nagisa (Wakayama), Hideji, and Niigata Beer. There are a couple dozen bottles of popular Belgians as well.

Japanese craft beers in bottles range from Y900-1150, while draft beers start at around Y680 for a small 270ml glass. We enjoyed some very tender horsemeat sashimi and an excellent braised pork kakuni stew with our beers. The dining room is cozy - table seating for twelve, with another seven seats at the counter.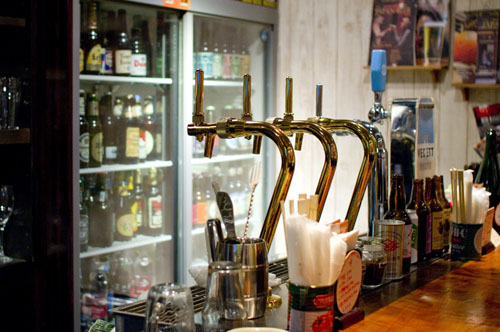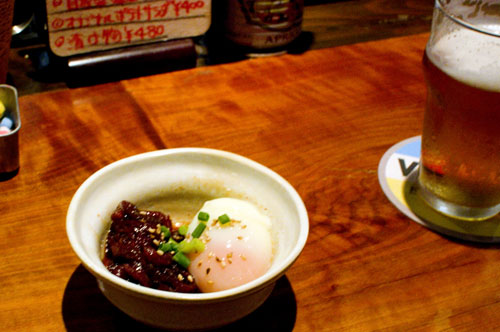 Sendai
Sendai Aoba-ku, Kokubuncho 2-8-12, Kokubuncho K Bldg 5F.
Location on Google Maps
Browse:
Tokyo Beyond Sushi - the guidebook
Explore the hidden side of Tokyo dining
Charcoal-grilled pork on skewers, udon noodles in curry-flavored soup, octopus dumplings, deep-fried beef cutlet -- there's a whole world of exciting food in Tokyo that food-loving visitors often miss out on.

This book will introduce you to more than twenty of Japan's favorite specialty foods that are less well known abroad, along with a guide to the best places in Tokyo to try them and expert tips on what to order. From Bento.com.
---