Neko no Kanzume
Nakano: Cat cafe
Neko no Kanzume (Nakano: Cat cafe)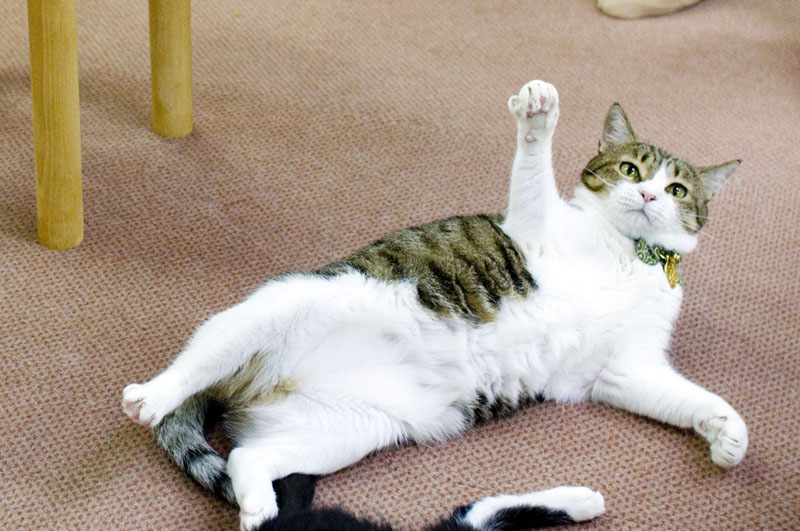 Neko no Kanzume
Open noon-8pm (Sat, Sun 11am-8). Closed Wed, 1st and 3rd Thu.
: Open Sundays

: No smoking
---
A relatively small neighborhood establishment, "Can of Cats" is noteworthy for their very playful cats, and human staff who go out of their way to keep them entertained with a full complement of cat toys and a lot of energy. Unlike most cafes, you're allowed to pick up and hold the animals here in addition to petting them - the staff will tell you which ones enjoy it and which are off-limits.

Easy chairs and ottomans here are fairly comfortable, although the chairs tend to be occupied by sleepy felines. Cat furniture is more elaborate than average, with numerous well-used climbing towers, perches and cubbyholes. There are fifteen cats and kittens in all, so there's always some activity, and occasionally a bit of drama, although staff are quick to quell any disturbances.

See more photos and details at Animal Cafes.com.
Nakano
Nakano-ku, Nakano 5-68-9, AK Bldg 3F.

Full-size map
Directions on Google Maps
Browse:
Tokyo Beyond Sushi - the guidebook
Explore the hidden side of Tokyo dining
Charcoal-grilled pork on skewers, udon noodles in curry-flavored soup, octopus dumplings, deep-fried beef cutlet -- there's a whole world of exciting food in Tokyo that food-loving visitors often miss out on.

This book will introduce you to more than twenty of Japan's favorite specialty foods that are less well known abroad, along with a guide to the best places in Tokyo to try them and expert tips on what to order. From Bento.com.
---